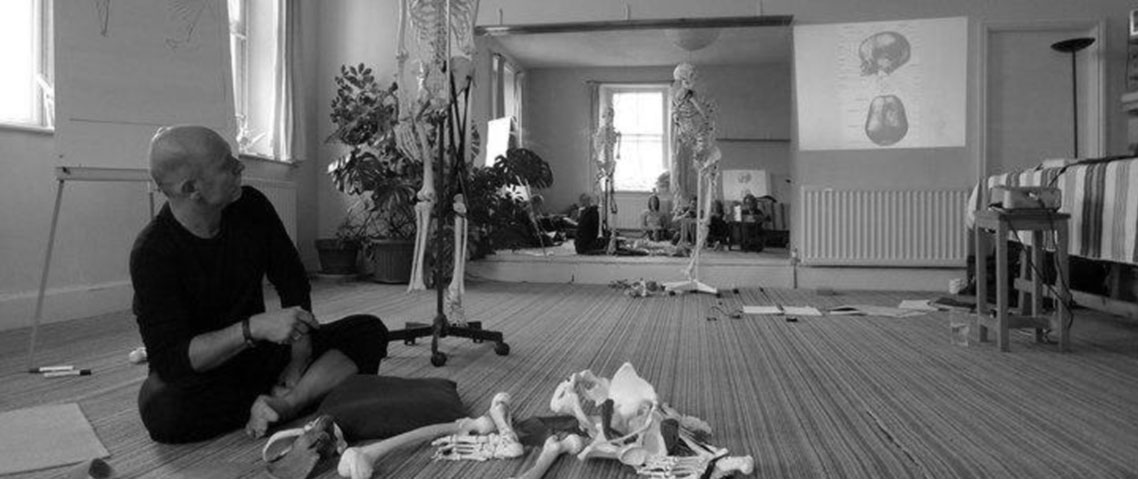 Gravity in movement and practice with Gary Carter March 9-10 in Stockholm
During this weekend we explore and set the foundation for ease and lightness in motion. We arrange the structure to work well in fhe field of gravity, to have gravity flow through all of the structure. Learn about how joints relate and the basic mecanics behind proprioception. We will be working through a series of simple positions and poses, everything from laying, standing, sitting and being on all fours.
The basis of Gary Carter's workshop is to create a deeper knowledge of our structural and fluid interelationships and balances. How we connect up in movements, to understand this through the felt sense and our relationship and balance to gravity. Vanda Scaravelli had mentioned 'going with the body and not against it'. Here we gain a deep knowledge of what this really means.
Gary breaks apart ideas of anatomy and movement exploring them in a totally different perspective,  making common sense of it which can confirm a lot of questions for people. Welcome to this practical exploration about anatomy and fascia in movement.
Date: 9-10 March
Time: 10.00 – 16.00 (Lunch for one hour)
Location: Hammarby Fabriksväg 25, 8th floor
Price: 2 600 SEK (including tax)
Teacher: Gary Carter
How to apply: Send an email with your name, address and phone number (and other invoice information, if you want a company name on there) to asa.ahman@rolfing-yoga.se. You have secured your place at the workshop as soon as the invoice is payed.